Just like how solar rebate programs are offered by different states or utilities to promote the use of solar energy, there are also incentives to encourage business owners switching to LED lighting. There are many ways to fund a LED retrofit project or lighting purchase, including rebates, in-electric rate funding, Energy Savings Performance Contracts (ESPCs), and low-interest rate financing.
This article will focus on LED lighting rebates and introduce three types of programs that business owners can use. According to Stouch Lighting, these are prescriptive lighting rebates, custom lighting rebates, and point of sale lighting rebates.
Prescriptive Lighting Rebates
According to Electric Ideas, prescriptive lighting rebate programs "offer cash rebates paid per unit installed to help offset the cost of a project." For example, replacing 101 to 175 high-intensity discharge lamp (HID) bulbs in a parking garage with LED lights can be eligible for a $100 rebate per fixture unit, according to Indianapolis Power & Light Company. These cash rebates are generally offered by utility company and they are widely available across the country. Typically, there are very detailed guidelines on the type of light the facility uses and the corresponding rebate amount.
The advantage of prescriptive lighting rebate is that business owners do not need to claim the rebate immediately. The rebates are available to the end user. And some utility companies may also offer labor incentives to cover the construction fee. In short, this type of rebate program is pretty straightforward and easy to apply for.
Custom Lighting Rebates
This type of rebate program is used when your lighting project does not meet the requirement of prescriptive rebate programs. Different utility companies offer different amounts of incentives depending on the annual energy consumption reduced. For example, by replacing an old lighting system, your building may save 150 kWh per month. Your utility company can then offer $0.15 incentive per kWh. In total, you can get $270 rebate at the end of the year. According to Stouch Lighting, custom lighting rebate programs are usually applied to complex lighting projects. As a result, business owners can get larger incentives.
Point of Sale Lighting Rebates
According to Stouch Lighting, this type of rebate program is "often set around [a] specific product type." It usually appears on smaller items you purchase from a retailer. For example, an LED lamp you want to purchase at a grocery store is eligible for $5 rebate. If its original price is $15, the store may only charge you $10, which is the net-of-rebate price.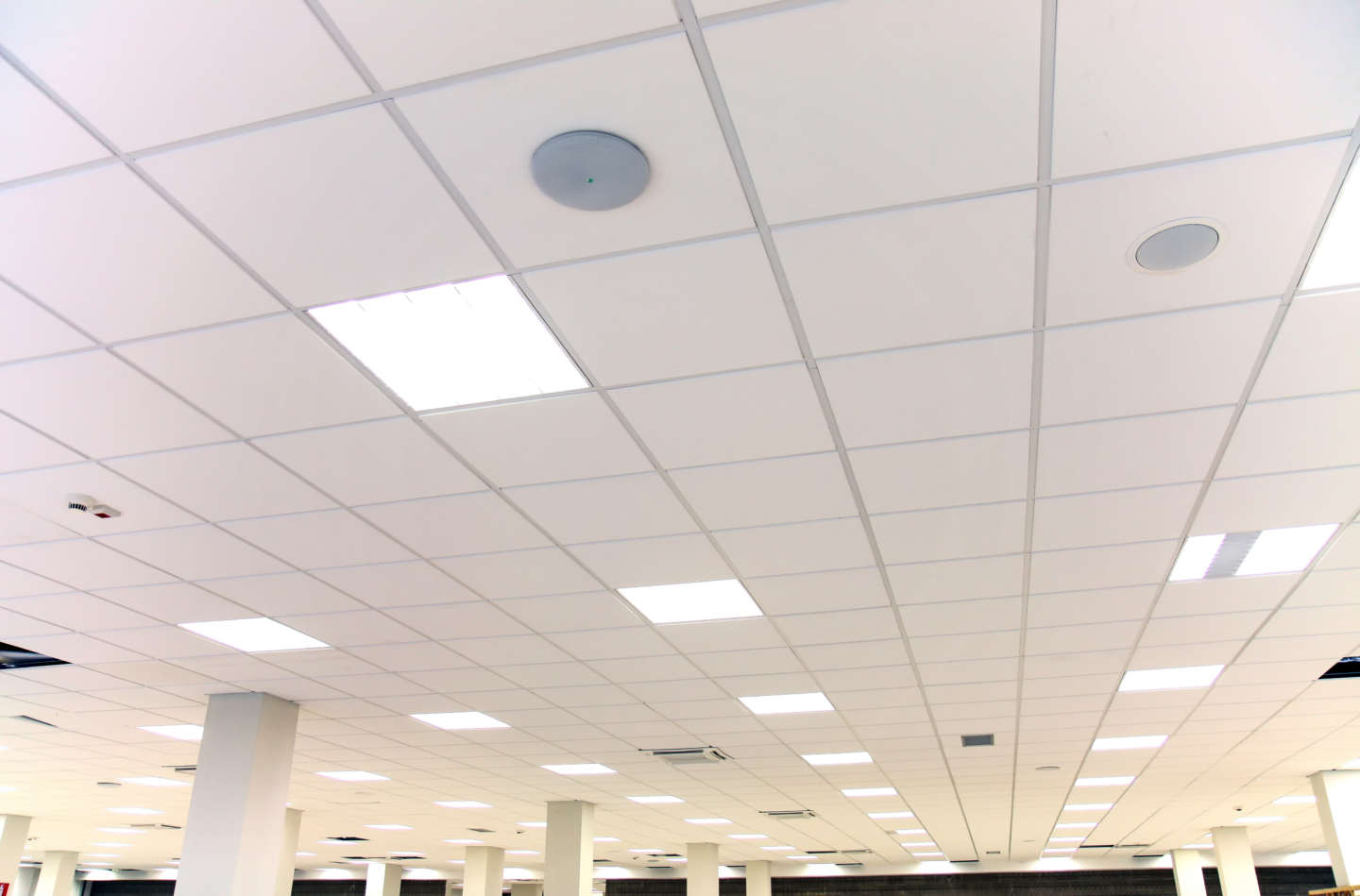 How Could Business Owner Benefit from LED Lighting Rebate?
According to Brite Switch, LED rebate amounts have been decreasing 10% to 20% each year between 2014 and 2018. However, from 2018 to 2019, rebates for LED products increased by 9%.
According to LedsMaster, federal, state and local governments all offer lighting incentives to businesses that want to switch to more energy efficient modes of lighting. Thus, the biggest advantage for LED lighting rebate is to save money.
The reasons why LED lights are qualified for rebates are because LED lights:
Have a longer life span

Consume less energy

Are friendly to the environment

Are good for economic growth
Therefore, by investing in LED lighting projects, business owners can not only save utility costs and receive incentives from the government, but also be the sustainable leader in the community.
How to Maximize Benefits from LED Lighting Rebate?
LedsMaster suggests several ways to maximize benefits from LED lighting rebates:
Use

Energy Star

certified and DLC listed products to meet the criteria for rebate programs.

Research the available rebate programs in your area.

Understand the basic facts of your lighting project and the rebate program you apply for.
If having to manage a new lighting project already sounds overwhelming to you, you just want to have someone tell you which rebate program you should use for your specific project and how to apply for it, EnergyLink can help. EnergyLink not only offers energy products and EPC services to businesses, but also handles funding and finances to make energy project process as simply as possible. Click here for a FREE consultation with our financial experts and engineers if you need help!