Little Dixie Construction owns a commercial office space they leased to the US Department of Agriculture (USDA) which is being renovated in an effort to become EnergyStar certified. This came about as a result of USDA's new initiative which requires all USDA-leased properties to be EnergyStar certified. Benefits of the project include:
Good Standing with Client: Little Dixie needed to make their commercial office space EnergyStar compliant to keep in good standing with their client, USDA, who had a lease near expiration and would have moved spaces if the property didn't align with their new initiative. This project ensures USDA will stay in their office space.
EnergyStar Compliance: With solar, LED lights, HVAC upgrades, and window sealing being installed in this project, it is guaranteed to be EnergyStar Certified, meaning it meets all modern sustainable building standards.
On-site Power Generation: Instead of having to rely on the Columbia Water & Light electric grid, the USDA office will be able to generate their own renewable, on-site power from the sun using their 27.6 kW rooftop solar array.
Community Impact: Although this project is not huge in scale, becoming EnergyStar compliant along with installing a rooftop solar array will both allow the property to use less energy and put less stress on the Columbia electric grid, meaning Columbia Water & Light businesses and residents in the area can have more confidence in receiving uninterrupted power.
Job Creation: To get this project installed, a few construction jobs in the Missouri area will be created.
EnergyLink will be the sole design-build contractor for this project.
3D renderings for the solar installation along with notes on the design are shown below.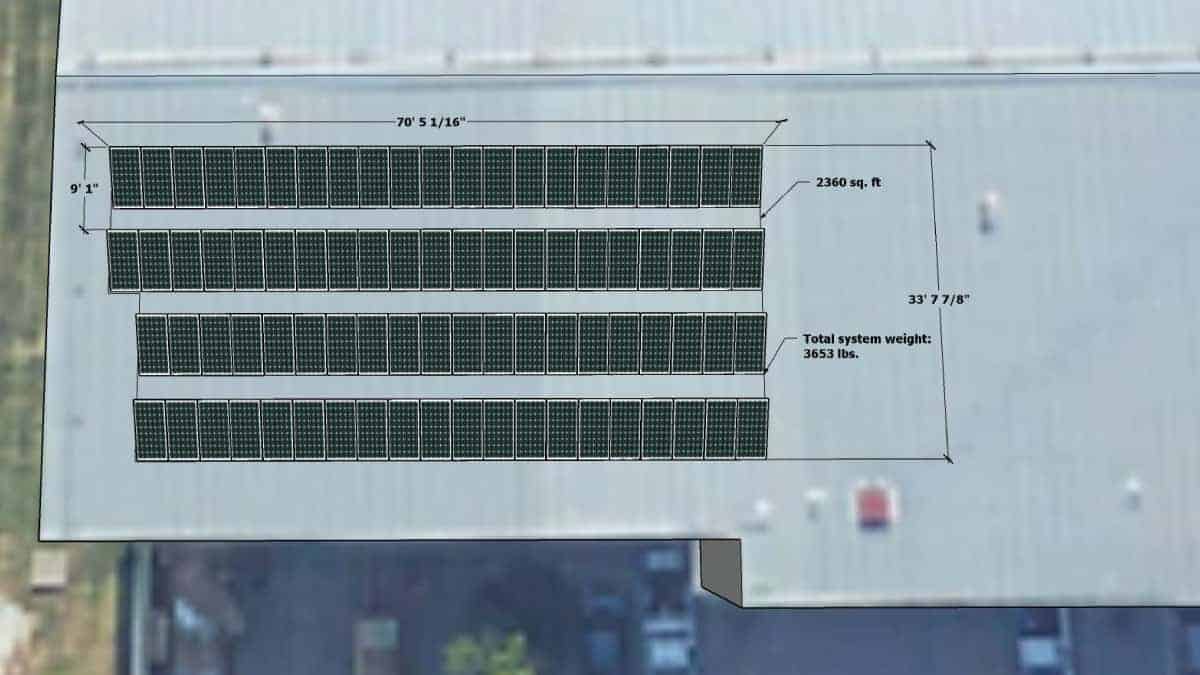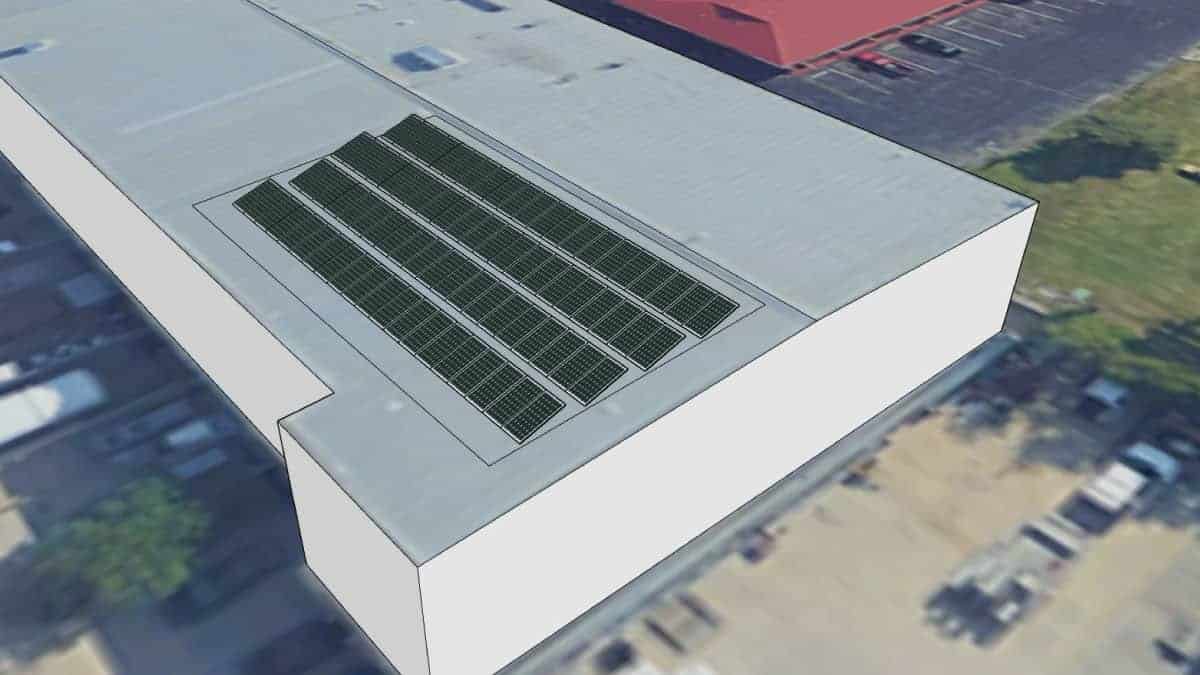 Start a similar project now
Click below to start the process of developing a similar design-build project.