Reuse up to 80% of your HVAC system's exhaust air with an ERV system to significantly lower heating and cooling costs
Everything you need to know about commercial ERV Systems

How commercial ERV systems work
An ERV (Energy Recovery Ventilator) system is a type of Direct Outdoor Air System (DOAS) which more efficiently treats outdoor air brought in to your facility. It does this by taking the stale (uncirculated) air from inside your building, pulling it in to your HVAC system, and using its temperature to heat or cool the incoming outdoor air.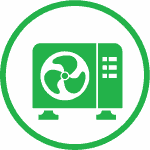 Commercial ERV systems drastically improve air quality
ERV systems first and foremost help with complying with your state or municipality's indoor air quality laws since their main function is to pull in outdoor air. Having one installed will ensure your organization is meeting a higher standard of air quality in your facility and providing better comfort for employees and customers.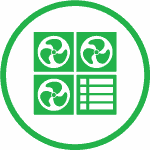 They increased energy savings
Because ERV systems \ reuse up to 80% of the exhaust or stale air in your facility to treat the incoming outdoor air, the cost to run your HVAC system can be lowered by up to 50%.

ERV systems increase your HVAC system's lifespan
ERV systems make it so your HVAC system does not need to run as often, which reduces the amount of wear and tear it would normally accrue over time. They also help stop contaminants from clogging air filters or causing problems like leaky or dirty ductwork. They also can reduce HVAC system breakdowns to keep them functioning longer.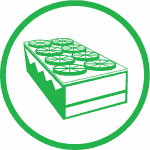 Increased savings potential when paired with additional systems
If an ERV system is paired a mini split system, VRF (Variable Refrigerant Flow). or geothermal heat pump to better maximize the use of hot and cold air entering and leaving your building.
Tech design implementations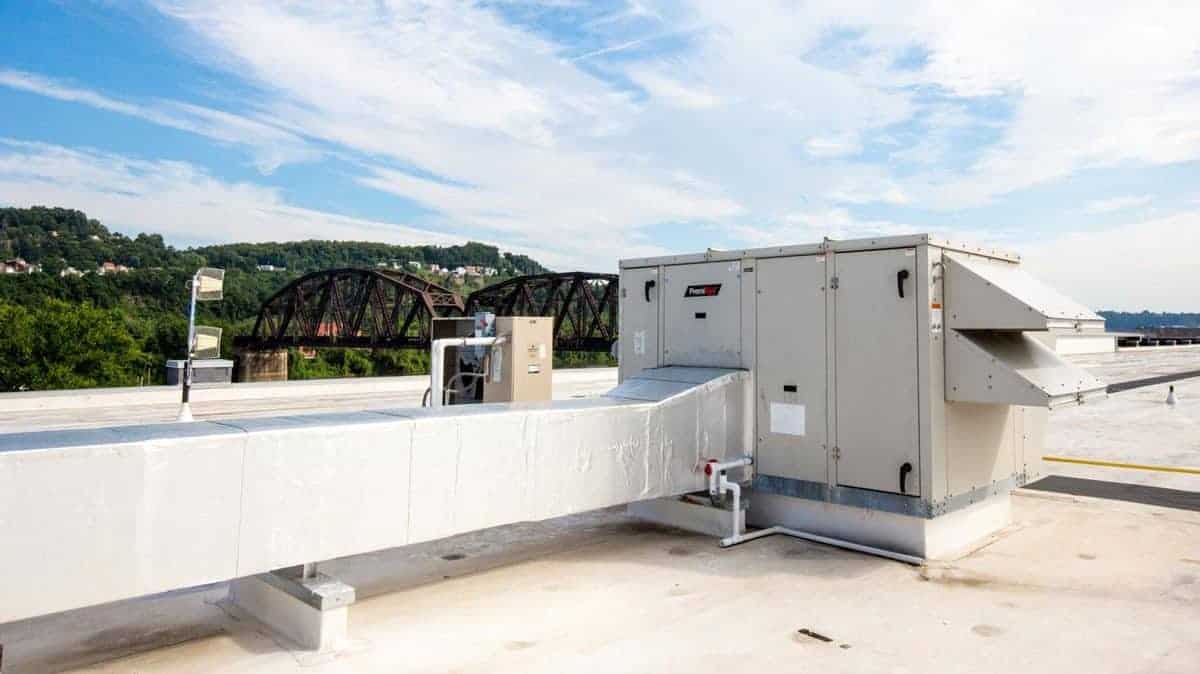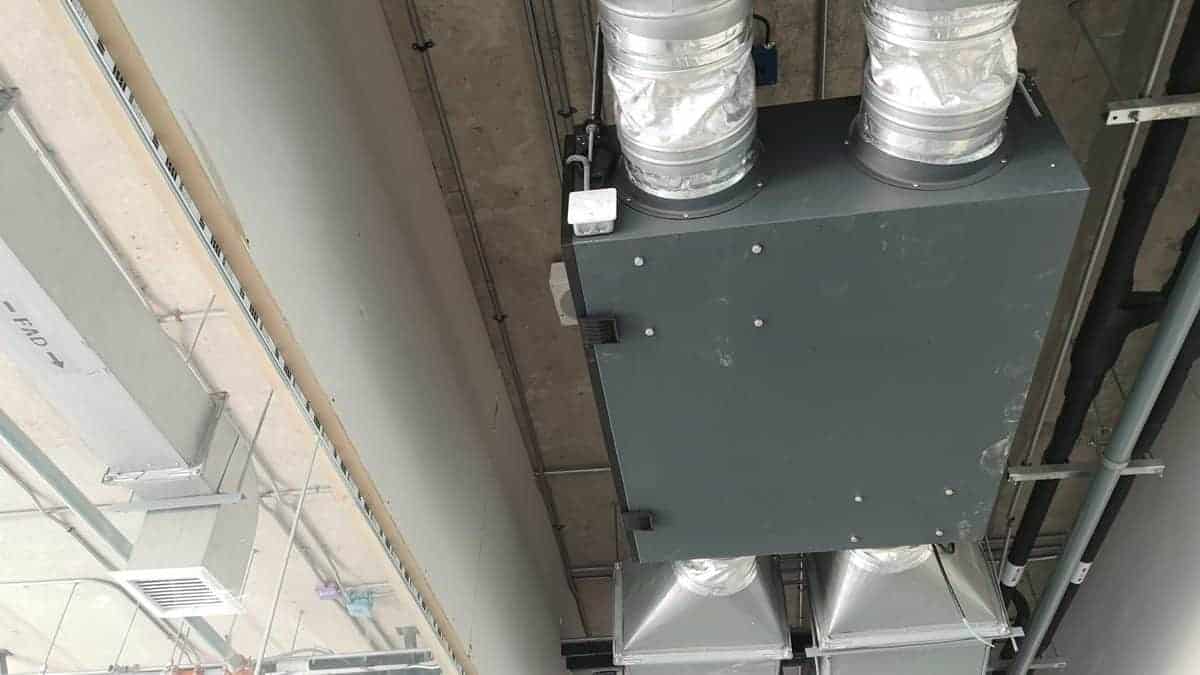 Trusted brands we work with who source products responsibly
Other products that work well together
Is your organization interested in installing a commercial ERV system? Consider these factors
Take action to improve your indoor air quality, comply with local laws, and save money doing it
An EnergyLink representative will be in touch to help you with the process of designing, building, and financing your new commercial ERV system.