Get free help from EnergyLink to spread the word about your energy project
You are making an effort to improve your energy use. We want to help you share your story
Energy projects are often complex and can include a lot of advanced terminology. For this reason, even the best marketers may not know the best avenues to promote them. That's where EnergyLink comes in.
The EnergyLink marketing team knows how to effectively spread the word about your energy project. If you're working with us on a project, we want to share your story. The value you're bringing to your organization, your bottom line, and your community deserves recognition.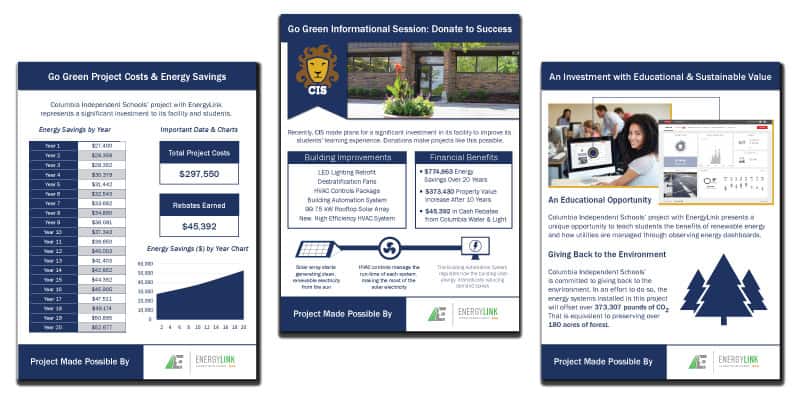 Promotional materials we can provide
ROI is not just energy savings
EnergyLink projects are specifically designed to save you money on your utility bills, but we want to go a step further than that. Our team believes you deserve good PR and exposure for undergoing an energy project.
By sharing your story with your community, we believe we're both sharing the good work your organization did and the value of sustainability in general. This is directly in line with our mission statement.
Are you interested in an energy project?
Request a free consultation. We'll lay out an action plan for your organization to undergo an energy project and detail how we can promote it for maximum exposure.