Shelter Insurance, takes advantage of Columbia Water & Light rebates to become more sustainable
OCTOBER 2020 – Shelter Insurance issued an RFP to request help with installing solar on a new building they had recently added to their Columbia, MO corporate office. EnergyLink was selected as the contractor and they successfully navigated working around the company's available roof space to feasibly install the large solar array.
The big motivator for the project was to be more sustainable and align further with part of Shelter Insurance's mission statement that focuses on providing a quality work environment for employees. Their goal was to turn their newly added building into a more sustainable space. EnergyLink helped achieve this by installing a large solar array that generates the required output for their entire facility.
The main challenge to overcome was working with Shelter's available roof space to realistically fit a large rooftop solar array. EnergyLink creatively overcame this problem and the project set the record for the largest private interconnected solar array in Columbia.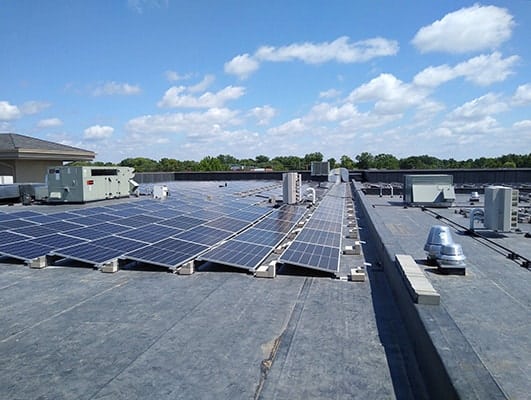 The system now produces 300KW of energy to support the new data storage facility. Jeremy Nolen, EnergyLink's VP of Project Management, remarked how Shelter Insurance will see "a significant reduction in their kilowatt hours and carbon emissions." He also noted that "the solar array will generate enough power to self-consume, realizing the savings from the system entirely, without losing any of its production."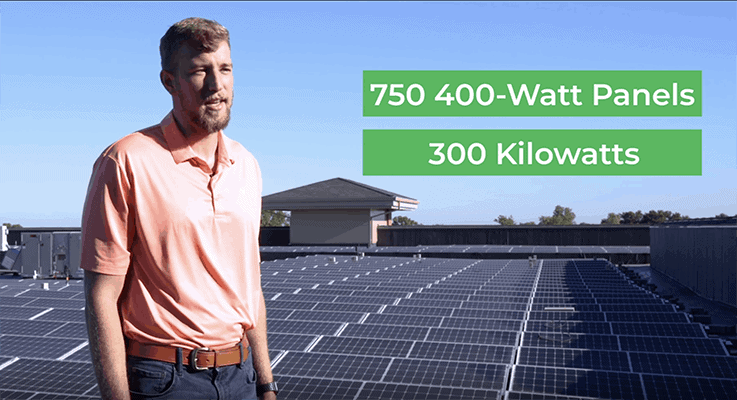 EnergyLink assisted Shelter Insurance in taking advantage of Columbia Water & Light solar rebates, which further reduced the realized cost of the project, making it even more worthwhile. The project was also incentivized through an Energy Service Performance Contract, where EnergyLink contractually guarantees a certain level of energy savings each year.
With this landmark project completed, Shelter Insurance cements itself as a leader of corporate sustainability within Columbia, MO.