Start Your Commercial Energy Project Today
Let our team guide you in evaluating your options for a design-build project
As EnergyLink a NAESCO accredited Energy Efficiency Contractor, we can work with you for all of your renewable or efficiency needs. The process to get started is simple
Then you'll get a custom proposal
The proposal includes weaknesses in your current systems, a suggested energy product mix to improve your systems, sustainable impact report, an in-depth financial analysis, and an overall cost analysis of the project.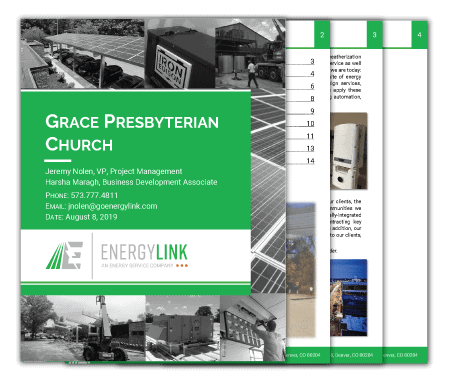 A creative mix of the following products will be used to drive the best financial results for your facility
Why EnergyLink is different
Before make recommendations for your energy project, we run multiple financial models and analyze the net effect a project would have on your cash flows over time. If a project makes financial sense, we'll champion it for you and show you how beneficial it could be. If not, we won't recommend it.
Invest in your building and reap the rewards
Take advantage of the huge opportunities out there in the renewable and energy efficiency space and become more profitable with EnergyLink as your guide.