Energy Solutions for Corporations
We design, build, and fund enterprise-level energy solutions engineered to drive economic results
Understanding how enterprise-level corporations use energy
Around 100 large corporations are responsible for nearly 71% of global carbon emissions. As a result, many are shifting to go green. Facility management for corporations with corporate offices, warehouses, and manufacturing plants can be a challenge. Knowing where each facility type uses energy is the first step in taking action to reduce your overall operating expenditures.
Energy usage stats for corporate offices
Energy usage stats for distribution centers
Energy usage stats for manufacturing plants
Industrial manufacturing plants uses 32% of the total energy used in the United States, with a heavy reliance at many plants still being placed on fossil fuels. Below are the top energy consumers in each manufacturing segment.
Electrochemical processes
The best energy solutions for corporations

Large corporate offices and data centers require exceptional amounts of energy to keep operational. For this reason, many enterprise-level corporations opt to install solar farms of 1 mega-watt or greater. This in turn allows corporations to offset their large electric use by generating clean, renewable power. Also, excess energy generated from solar farms can be sold for solar renewable energy credits (SRECs) in qualifying states, adding additional cash flow opportunities and steady income over time.

Solar carports / canopies
One thing many large corporations share in common is having plenty of parking lots across all locations. This makes installing solar carports or canopies even more enticing because they can generate on-site power to offset local electric use while at the same time providing covered parking. Solar carports are a great option for corporations with facilities that have very little roof or ground space available near them. They can also be combined with EV charging stations to allow visitors and employees to charge their electric vehicles.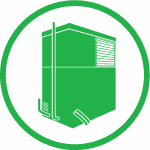 Combined heat and power (CHP)
Enterprise-level corporations that have manufacturing as a core function of their business will especially benefit from installing CHP systems. CHP can generate on-site power generation system as an alternative to solar. They convert natural gas into electricity, which is helpful for facilities without available roof, ground, or parking space for solar. Combined heat and power systems also use a waste heat recovery system to recover waste heat from machinery and convert it to electricity, making it a great option to keep power on during outages. It's the perfect choice for manufacturing plants with large amounts of waste heat generated from operations.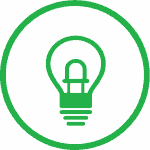 Indoor lighting accounts for 37% of corporate office electric use, making it a hefty expense for corporations. Focusing on lighting efficiency is critical to lowering operating costs. If your corporate facilities are using fluorescent or incandescent lights, you could instantly reduce lighting costs by up to 30% if you install LED lights.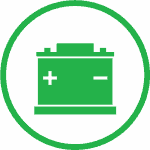 Installing utility scale solar is a great first step in advancing corporate sustainability goals and reducing operational expenditures, but the next step is integrating bulk battery energy storage. Your utility grid may not be able to handle the huge influx of solar power from your solar farm at one time, so a way to control that is to use batteries to store excess solar power, which can then be drawn upon when it's needed most (such as in the summer, when in certain parts of the US, air conditioners are very stressed). Batteries can act as backup power as well.
How corporations can take advantage of PPAs to fund large renewable energy projects
Other funding options corporations could leverage
Take action to improve your corporation's energy management efforts
With renewable and efficiency tech improving and prices for new solutions falling, now is the time to invest in a more resilient energy infrastructure for your organization. Let EnergyLink be your guide in that process.