Have us analyze your facility from top to bottom, pinpointing areas for improvement
Learn how to improve your building's efficiency while lowering energy costs
After an initial energy audit, the EnergyLink team will go over your building's historical data, assess the adequacy and efficiency of current energy systems, and develop custom engineered designs for energy solutions meant to lower utility costs and increase efficiency. The plan highlights key areas for improvement in energy management and suggests the best possible solutions based on the latest energy technology.
An economics-first approach
All energy solutions are specifically suggested in our proposals to dramatically improve your energy consumption while at the same time having a fast payback and maximized energy savings.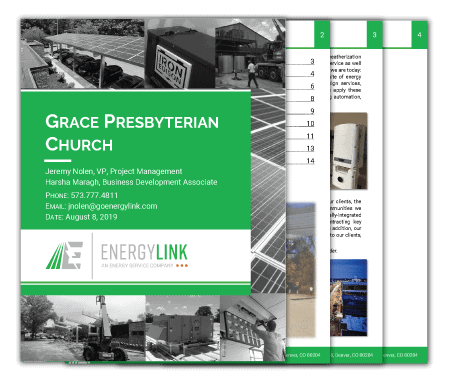 We specifically target improvements which will lower your energy demand to drive the best possible economic results
See how your company could improve its energy use today
Our team will conduct a full building analysis to show you exactly how you can achieve the best results in your energy use.