It's the time of year again that America loves, with the Kansas City Chiefs facing off the Tampa Bay Buccaneers for this year's Super Bowl. While fans typically look forward to the action of the game and the infamous half time show, at EnergyLink, we are fascinated by how energy usage changes during this national event.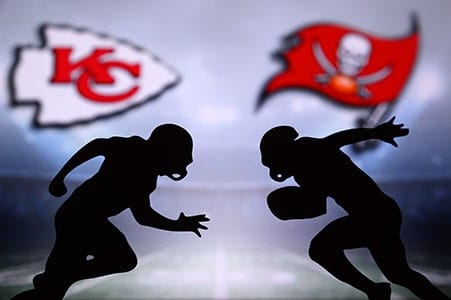 Statistics show that it is now officially more likely for Tom Brady to reach the Super Bowl than it is for Steph Curry to make a 3-pointer in an NBA game. But what about the statistics to do with energy?
1. Upwards of 11 Million kwH Are Used by Viewers
General Electric confirmed that upwards of 11 million kilowatt-hours of energy are consumed by watching the Super Bowl. That's equivalent to 3 cities being powered by the TVs tuning in to watch the game.
2. Energy Usage Drops by 5% On Super Bowl Sunday
Even though there is a lot of energy being used during the game, we also know how much of a family affair the Super Bowl is. But what does this mean for overall energy consumption? Well, the fact that most viewers congregate around a communal tv to watch the big game actually reduces America's overall electricity usage in comparison to an average Sunday by as much as 5%.
3. Viewers Collectively Spend Around $10 Million on Energy
Assuming there are around 30 million households worldwide watching the game, TV's would consume upwards of 37.5 million kilowatt hours of power alone. Plus, roughly another 125 watt-hours for lighting, etc. would mean another 37.5GWh. Bringing total consumption to a staggering 75GWh. The medium kilowatt-hour price across the US is $0.11, which would give an eye-watering total cost of around $10,000,000 in viewer energy consumption.
Whoever wins this Sunday, one thing is for sure, energy consumption will be affected by the big day!