Agrivoltaics is the intersection of food and electricity production, and could be the answer to preventing future global food shortages. While this is a new concept still being explored, there are numerous successful agrivoltaics applications across the world. These applications point to agrivoltaics potential to optimize farmland and cut down on carbon emissions in the agriculture industry.
Agrivoltaics applications across the globe
France
1. TSE's Marville Power Station in Meuse, France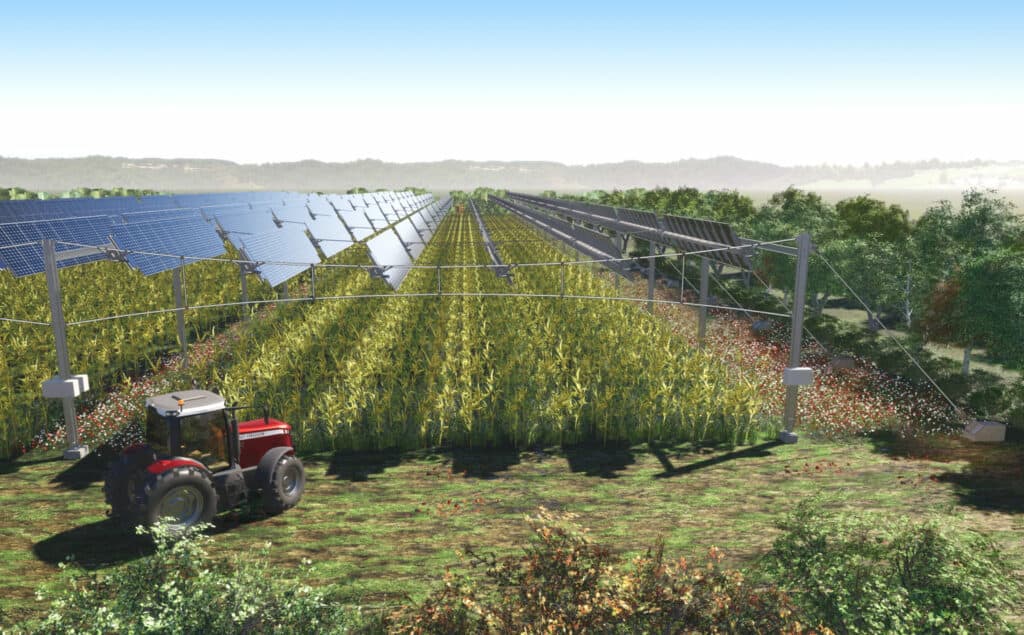 TSE is an independent French entity that specializes in solar energy. The Marville photovoltaic plant is a 152 MW agrivoltaics application with over 364,000 solar modules. This plant features a rotating structure that can host bifacial solar modules at a height of more than 5.5 meters (about 18 feet). This project also features a four post structure in place to holds up the solar modules and weather sensors that can regulate the movement of trackers and orient solar models along the sun's axis throughout the day. The power plant generates around 160 GWh per year, which equals 90% of the annual consumption of Verdun, the largest city in its French department, Meuse.
Crops in this application can be harvested via tractor. The panels are high enough for harvesting machinery to fit underneath, far enough apart so machinery can fit in between and they tilt to make way for machinery passing underneath.
Read more here.
India
2. Amrol Distributed Solar Power Project in Gujarat, India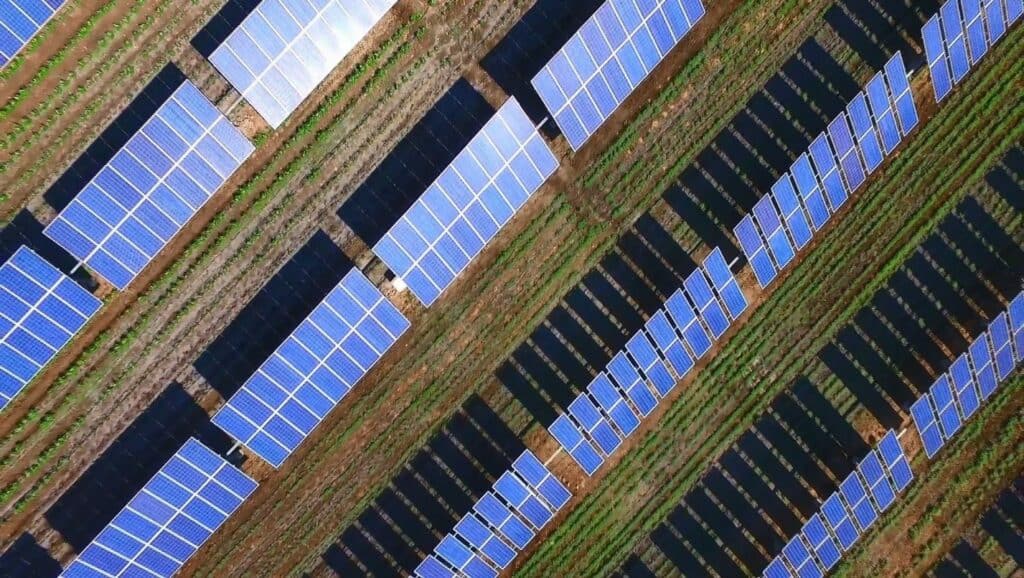 Gujarat Industries Power Company Ltd. (GIPCL) commissioned this agrivoltaics projects installed on a mounting structure around 10 feet high with a manually adjustable tilt. The project utilizes single axis trackers and is financed with a PPA structure. The plants grown at this application include: cucumber, coriander, tomato and zucchini.
The crops are in-between the rows of panels, not underneath so harvesting machinery either goes in between the modules or isn't required.
Read more here.
United States
3. Jack's Solar Garden in Boulder County, Colorado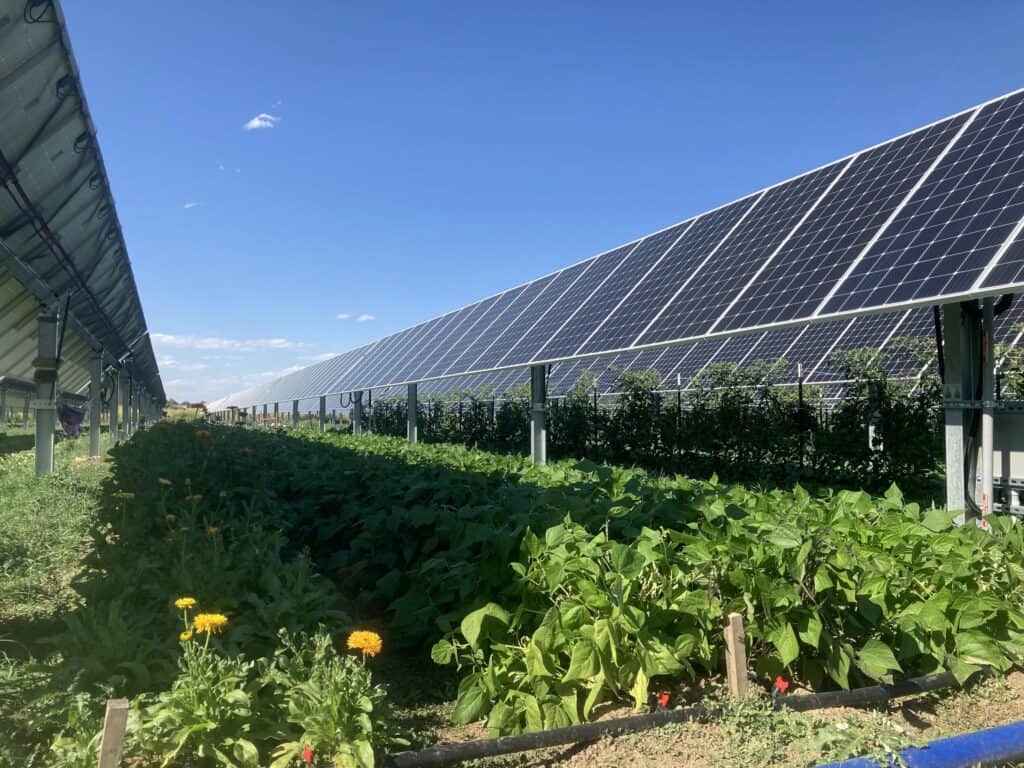 Jack's Solar Garden in Boulder County, Colorado is a 4-acre, 1.2 MW community solar garden that generates enough power for 300+ homes. The owners partnered with the U.S. Department of Energy's (DOE's) InSPIRE project and the National Renewable Energy Laboratory (NREL) among others to research agrivoltaics activities such as crop production, pollinator habitats, ecosystem services and grass for grazing. Jack's Solar Garden is the largest agrivoltaics application in the U.S.
Crops at this solar garden can be harvested because they either don't require heavy machinery, or the panels are spaced far enough apart that harvesting machinery can fit in-between them.
Read more here.
Learn more
Check out these resources if you would like to learn more about agrivoltaics applications:
If you would like to learn more about the agrivoltaics applications, make sure to subscribe to our newsletter and keep an eye out for agrivoltaics related content!
If you are interested in implementing renewable or energy efficiency systems on your farmland or at your facility, parter with EnergyLink. EnergyLink is a national certified ESCO that designs projects for commercial and industrial organizations and offers a variety of financial modeling and project funding opportunities. We will be your partner throughout each state of your projects. Click the link below to get started or dial (866) 218-0380 to speak with a team member directly.