Solar Investment Tax Credit
Start your solar project and save 30% with the Solar ITC. Act now before it decreases after 2019
What is the Solar Investment Tax Credit?
The Solar Investment Tax Credit is a federal program which guarantees a faster return on investment for solar projects and projects which combine solar with other renewable energy products.
Main benefits of the Solar ITC program
Requirements to qualify for the Solar ITC
Act Fast! The Solar ITC will be changing after 2019
After 2019, the percentage of solar project costs covered by the program will decrease over time. Now is the time to act!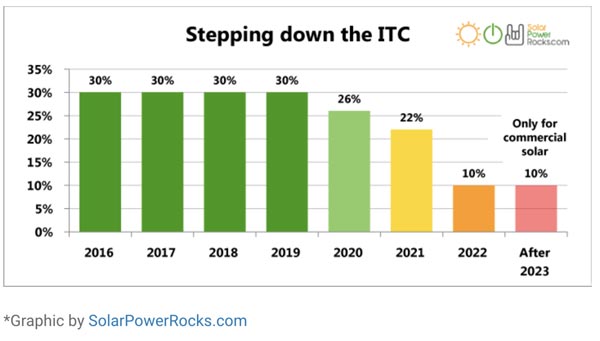 Take advantage of the Solar ITC while you still can
Save 30% on your solar project and start lowering your utility costs.