Heating, ventilation and air conditioning (HVAC) systems are designed to control indoor environments. Commercial HVAC systems have control over temperature, humidity, ventilation, pressure and even smoke removal. All three types of commercial HVAC systems can benefit almost any commercial property type including office spaces, distribution facilities, schools, storage facilities and hotels. The three types of systems include: single-split, multi-split and VRF or VRV. Keep reading to learn more about each.
1. Single-split systems
As its name indicates, a single-split system connects one indoor unit to an outdoor unit. It is the most popular type of commercial HVAC systems because it is more affordable and suitable for small commercial facilities. 
Single-split systems work especially well for buildings that have many small rooms. They allow the occupants of the rooms to control the indoor environment independently. The single-split system of each room also does not affect other rooms; if one breaks down, the others will still work. 
One disadvantage of single-split system is that they requires one indoor unit paired with one outdoor unit, which can take up a lot of space.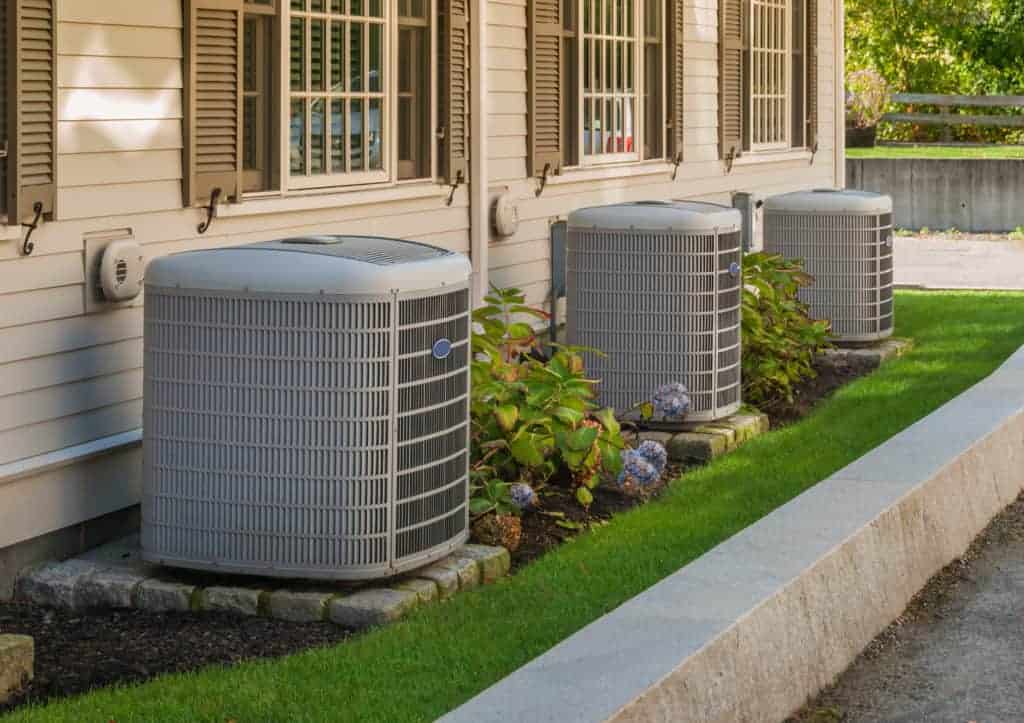 2. Multi-split systems
Multi-split systems take up less outdoor space and allows for better management over indoor units. These systems can connect multiple indoor units to one outdoor unit. Depending on the provider, multi-split systems can even connect up to ten units to a single outdoor unit. By using inverter technology, the compressor can run on various speeds, allowing each indoor unit to have its own setting.
However, these systems require more pipework to connect with each indoor unit, so the installation fee will be much higher than that of a single-split system. 
3. VRF or VRV systems
A variable refrigerant flow (VRF) or variable refrigerant volume (VRV) system is a more sophisticated commercial HVAC system. VRF and VRV refers to the same system, and these two acronyms can be used interchangeably. 
Similar to a multi-split system, a VRF or VRV system also connects multiple indoor units to one outdoor unit. These systems are also able to capture heat absorbed from the air during the cooling process and redirect the heat to other parts of the facility that need it. It works especially well for facilities that require customized heating and cooling over multiple zones, such as restaurants, office buildings and factories. 
A VRF or VRV system is more powerful than the other commercial HVAC systems listed above. It can meet larger building's heating and cooling requirements and the installation is quick and easy. Even though VRF and VRV systems have been around for decades, they have only just gained popularity in the United States in the last 10 years.
The costs and installation fee of a VRF or VRV system are much higher than the other two types of systems. However, this concern can be mitigated with the selection of proper financing options and the expectation that VRF or VRV systems will generate increased energy savings over time, allowing for a return on investment.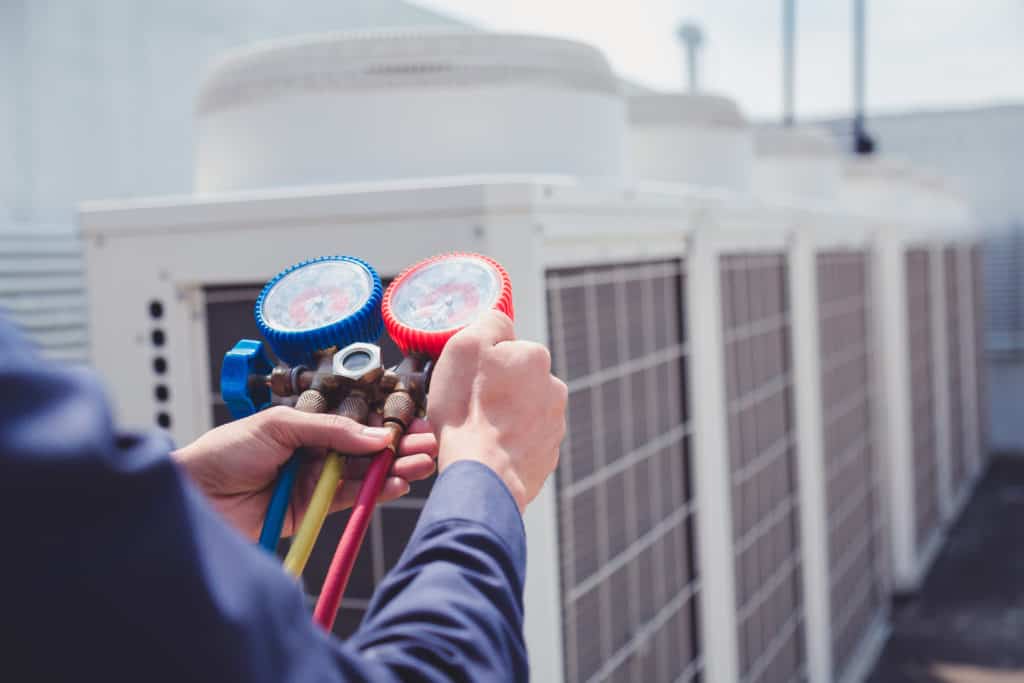 Learn more
Overall, each type of commercial HVAC systems has its advantages and disadvantages. Before selecting which type you want to install for your facility, it is important to determine how you want to use it and what you need to achieve with it. If you wish to learn more about commercial HVAC systems and their installation process click the button. If you're interested in installing a commercial HVAC system you can get a free quote by clicking the button as well.