CEO Round Table is a weekly discussion hosted by Fred Parry that covers public affairs in Mid-Missouri communities. Last week, Parry's discussion was with EnergyLink CEO and Columbia, Missouri, native Chris Ihler.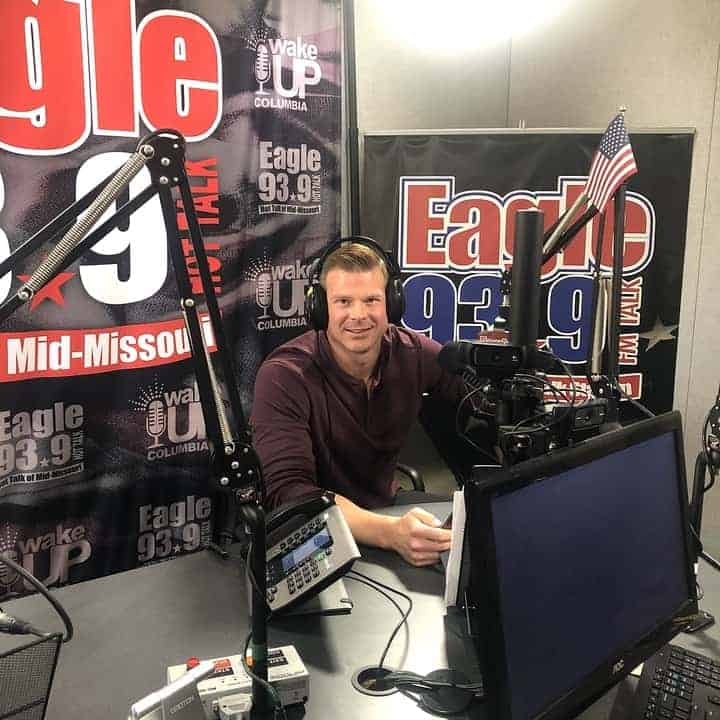 This CEO Round Table discussion focused on topics such as Ihler's background, EnergyLink's growth over the past 10 years, solar plus technology, and the future of the national power grid. A large contributor to EnergyLink's transition from a multifamily compliance company to one with the design, build and fund capabilities it has today is a similar and economic transition that the energy industry experienced. Ihler describes the industry today as one that "makes sense" to invest in.
"As we reach cost parity, or a place where it makes economic sense for the end user, the adoption rate [of solar energy] has really increased. And now it's more of a savvy or pragmatic investment."

Chris Ihler
After a discussion about the current state of solar energy, Parry noted that EnergyLink had recently caught his attention with a groundbreaking solar installation for Midway USA in Columbia.
The Midway USA project involved a 1.612 MW utility scale solar array installation on top of their newly constructed warehouse headquarters. This solar field is approximately the size of two football fields, and has significant projected utility savings amounting to $157,327 over the first year and over $4.5 million over 20 years.
"If you look behind the meter, Midway Arms is about the freedom to choose where your power comes from."

Chris Ihler
Another topic of conversation during the CEO Round Table revolved around the future of the renewable energy industry, which according to Ihler includes solar plus in order to help manage grid power better. Solar plus is a combination of solar panels with battery energy storage systems, and in the "not too far out" future, the US will be short on grid power and require the use of these systems. However, simply adding batteries to solar technology is not a solution in and of itself. When discussing this and the Texas power crisis of 2021 Ihler stated:
"We're currently at about three megawatts of battery on the grid nationally. And we need to be at about 100 to get it there. Well, the deployment is just not taking off yet. So if we don't do something fast, by 2026, to deploy a lot of storage resilience on the grid, we're going to start seeing more issues like Texas."

Chris Ihler
If you would like to learn more about the future of the renewable energy industry, EnergyLink and its projects, or any of the other topics discussed at The Eagle's CEO Round Table, keep reading to find out how.
Listen to the entire CEO Round Table Discussion
If you would like to listen to Fred Parry and Chris Ihler's entire CEO Roundtable discussion, click here to be taken to 93.9 The Eagle's website. To stay updated on the latest energy industry news, make sure to subscribe to our blog by clicking the button below.