It is holiday season and people start to decorate their houses and stores with colorful lights. However, do you know that during the month of December alone, the U.S. could use more electricity than some countries do in a whole year?
Admittedly, holiday lights make our neighborhoods look more beautiful and attract more customers, but have you thought about the prices for these pretty lights? While holiday lights have a long, time-honored tradition during the holiday season, many people may fail to realize how much the electricity is.
Common Types of Holiday Lights
Two of the most common types of holiday lights you can see in grocery stores are LED mini-lights and incandescent mini-lights. In order to light up Christmas trees and the outdoors, business owners are most likely to purchase the strand of 100-light. On average, a strand of 100 LED mini-lights costs $19.99 to buy. Its lifespan is about 20,000 hours. Its energy use is approximately 4.8 watts and costs $0.14 to operate per strand per month.
Whereas a strand of 100 incandescent mini-lights costs $2.69 to buy, with a lifespan of 2,000 hours. The energy use is around 40 watts and it costs $1.2 to operate per stand per month, nearly nine times more than the LED mini-lights.
At first glance, it seems that neither type is costing too much. However, if you are a business owner or you have a large building, you may need more than 50 stands of these lights if you want to decorate your sites–240 watts for LED lights and 2,000 watts for incandescent lights.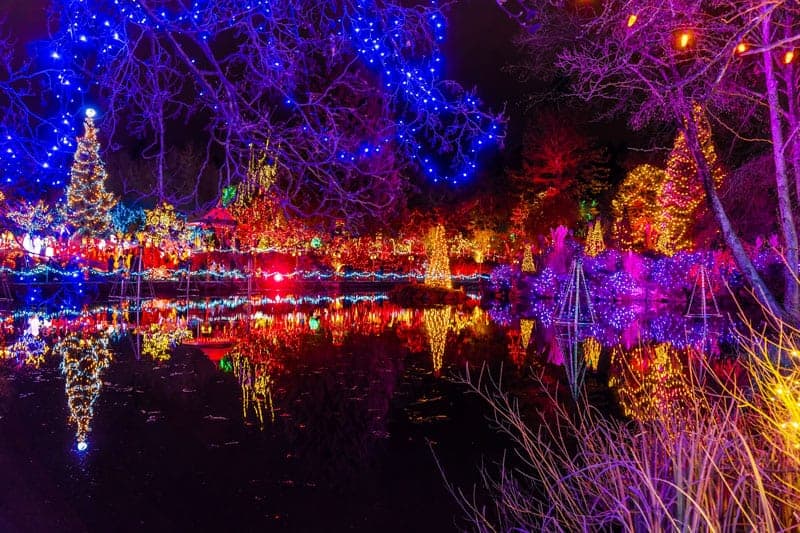 Safety Concerns with Holiday Lights
Even though incandescent lights are cheaper than LED lights, they cost more energy to operate and they are more likely to catch fire after operating for a long period of time. According to the National Fire Protection Association, holiday decorations are responsible for $12 million in direct property damage.
Unlike other outdoor displays, which are used during a limited period of time during a day (usually only during times they are open), business owners tend to keep their Christmas trees lit up all throughout the night, which is actually costing much more.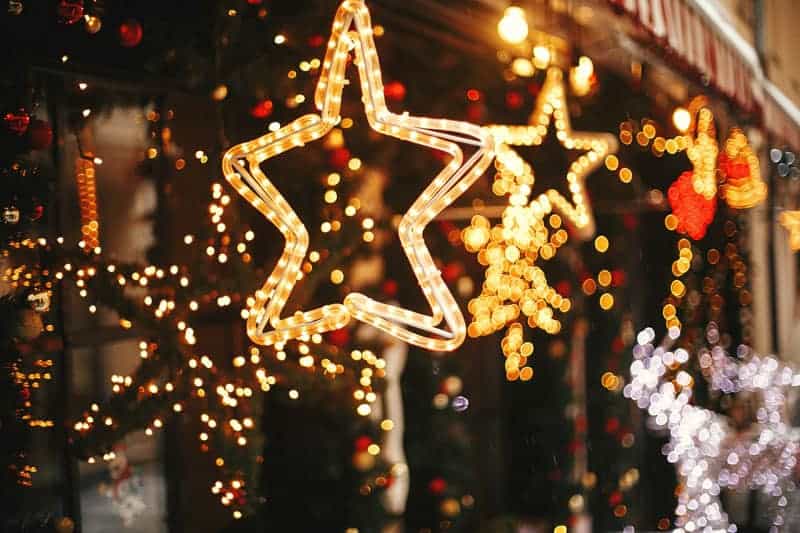 Interesting Facts
According to HomeAdvisor, the Rockefeller Center Tree in New York City uses five miles of lights, which uses more than 20,000 watts of electricity. Although they actually use LED lights that are powered by solar panels, it does not mean that all business owners can do the same, especially for small business owners.
Moreover, besides string lights, there are also icicle lights and Christmas decorations and accessories requiring electricity. According to ElectricChoice, the state of New York uses 99,521,135 MW over the holiday season, only slightly less than the amount of electricity Vietnam uses over an entire year.
Controlling your Utility Bills
As a result, in order to prevent your utility bill from going crazy and ensure the safety of your property, during the holiday season, business owners should:
Buy LED lights instead of incandescent lights
Turn the lights off after hours of operation
Keep your Christmas tree away from a heat source
Use ornaments that do not consume energy to substitute some holiday lights
The holiday season is here. To keep your business running smoothly, contact us to conduct a free energy audit to find out ways to improve the energy efficiency of your facility!