Increase Your Property's Value
Adopt renewable and energy efficient systems today
Learn how you can increase your building's property value by taking advantage of the many incentives that come with integrating renewable energy and energy efficiency
Seasoned property owners and operators know that cash flow is only half of the battle when it comes to efficiently managing their investments. Maintaining and increasing property value is also key.
When you implement renewable energy and energy efficiency solutions, you increase the operating cash flows of your property to yourself, and to any potential buyer, as well as decreasing maintenance expenditures and sensitivity to future expense volatility through utility price changes.
All of this combines to increase Net Operating Income and decrease cap rate simultaneously, resulting in huge property valuation increases, amplifying your return-on-investment and freeing up equity to further fund your organization's needs.
Check out the effects renewable energy can have on property value, based on a 7% cap rate or estimated energy savings of $25,000.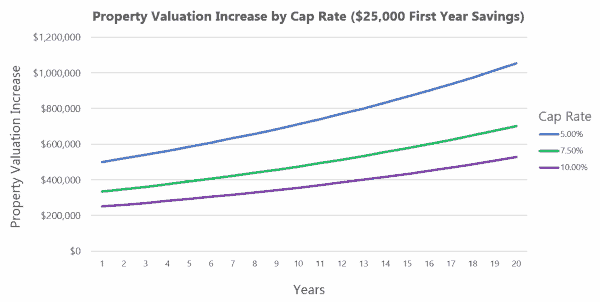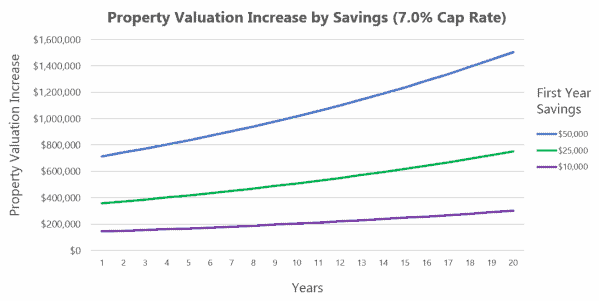 Increase Your Property's Value Today
Click below to take the first step in getting your property value increased.