Paragould AR Utility Scale Solar Project
The city of Paragould, Arkansas will be working in collaboration with EnergyLink to install a large utility scale bifacial solar array in an effort to be more sustainable. There are several unique aspects of the project. These include:
Utility Scale Application of Bifacial Solar Panels: Regular solar panels (technically called "monofacial solar panels") have commonly been used in utility scale applications (where the solar sizing is over 1 MW), but it is rare for bifacial solar panels to be used in such a large amount. Having these panels mounted over grass will allow for greater solar power generation, collecting light directly from the sun and from light reflecting off the ground.
Bifacial Panel + Single Axis Tracker Combo: It's also rare to see bifacial solar panels installed with single axis trackers. Trackers of this nature rotate the panels to the east and west throughout the day to capture more sunlight and generate more clean, renewable power.
EnergyLink will serve as the primary design build contractor for this project.
A schematic rendering created by the EnergyLink team for the Paragould AR project can be found below.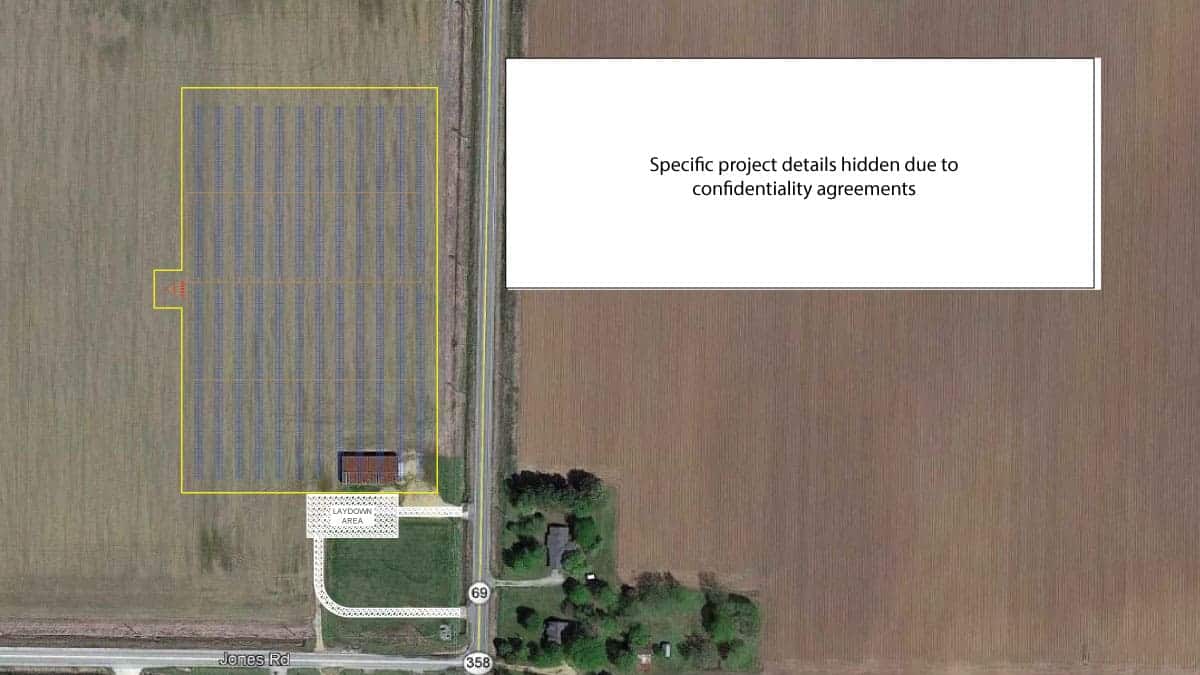 Start a similar project now
Click below to start the process of developing a similar design-build project.