Get a solar array tailored to your facility's needs, generate your own off-grid power, and lower operating costs
Everything you should know about commercial solar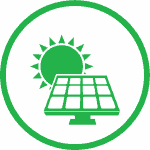 Put simply, the cells in each solar photovoltaic (PV) panel harness the energy derived from sunlight and convert that energy into electricity. The energy generated is then transferred through inverters, which are small systems designed to deliver solar energy to buildings.
This process allows your organization to rely less on its communal electric grid for on-site power generation. However, the main benefit of solar is that it specifically helps to reduce electric demand charges, which is the most expensive component of your utility bill.

Solar can adapt to your facility's needs
The great thing about solar is that it can come in many different forms which could work better for your organization depending on your facility. Rooftop solar arrays are great for facilities with a lot of roof space, whereas ground mount arrays are better for properties with more land available.
Solar carport configurations are also great for taking advantage of large parking spaces, adding shade for cars and using that empty space to generate power. 
For organizations with larger energy production needs, utility scale solar systems are an option. These systems are usually over a mega-watt in size and act more like a power plant than smaller solar systems.
Increased savings potential when integrated with building automation systems
Solar on its own is great for lowering operating costs, but when combined with a building automation system (BAS) which is specifically designed to collect and distribute all energy solar-generated energy as efficiently to your building as possible at the most optimum times, the potential is there to lower your organization's electric demand costs even further. This concept is called Solar+.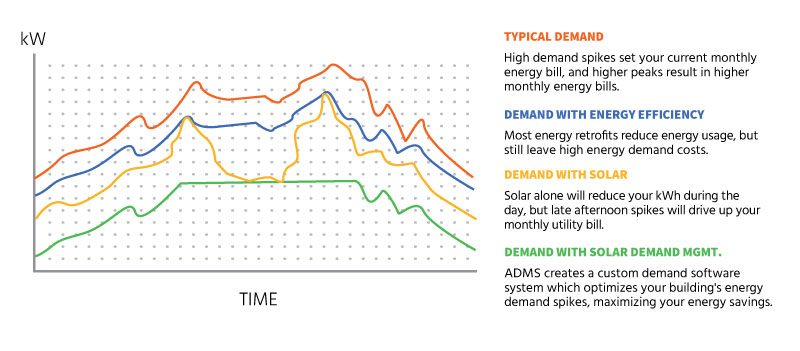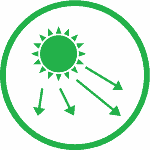 Financial incentives make solar extremely affordable
In addition to lowering energy costs, installing solar panels can qualify businesses for various tax incentives, including: federal and state tax credits, and cash rebates from local utilities. Solar projects can also qualify for special financing programs like C-PACE or leasing agreements like Power Purchase Agreements (PPAs) which often make it so projects can be done with no money down.
Also, by reducing the building's operating expenses, solar frees up cash flow by increasing Net Operating Income (NOI) and allowing for the use of the MACRS depreciation schedules. The MACRS method allows businesses to write off the value of their solar energy system; this will reduce the tax burden on companies and accelerate ROI. 

Have limited roof and/or land space? Bifacial solar technology could be your solution
One of the biggest challenges organizations face in integrating solar technology is having too limited roof or land space to account for the amount of solar they need to match the power their operations generate. Bifacial solar panels alleviate that concern by leaving their solar cells exposed on both sides to collect direct sunlight and reflected light off the surface below the solar racking. Some configurations of this tech even follow the sun throughout the day.
This end result is that less panels and space is needed to generate a greater amount of electricity which could more adequately suit your organization's needs in terms of output. Bifacial solar can be applied in rooftop, ground mount, and carport arrays.

Use your parking lot to your advantage
Installing a solar carport can allow your organization the opportunity to derive real economic benefits from a space which would normally not generate any revenue. Power generated from solar carports can be directly fed to your facility and can even be integrated with rooftop or ground mount solar arrays.
This is another way to get on-site power generation off the grid without taking up your organization's land or roof space. Also, for even greater effect, bifacial solar technology can be used in your carport.
Tech design implementations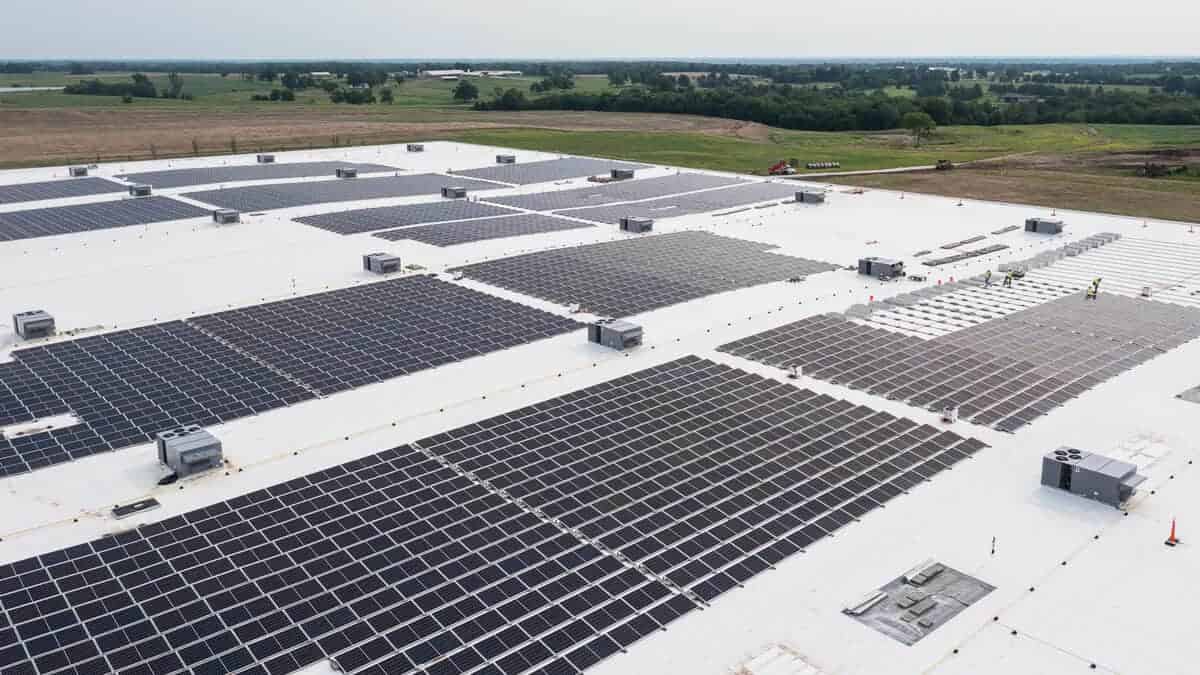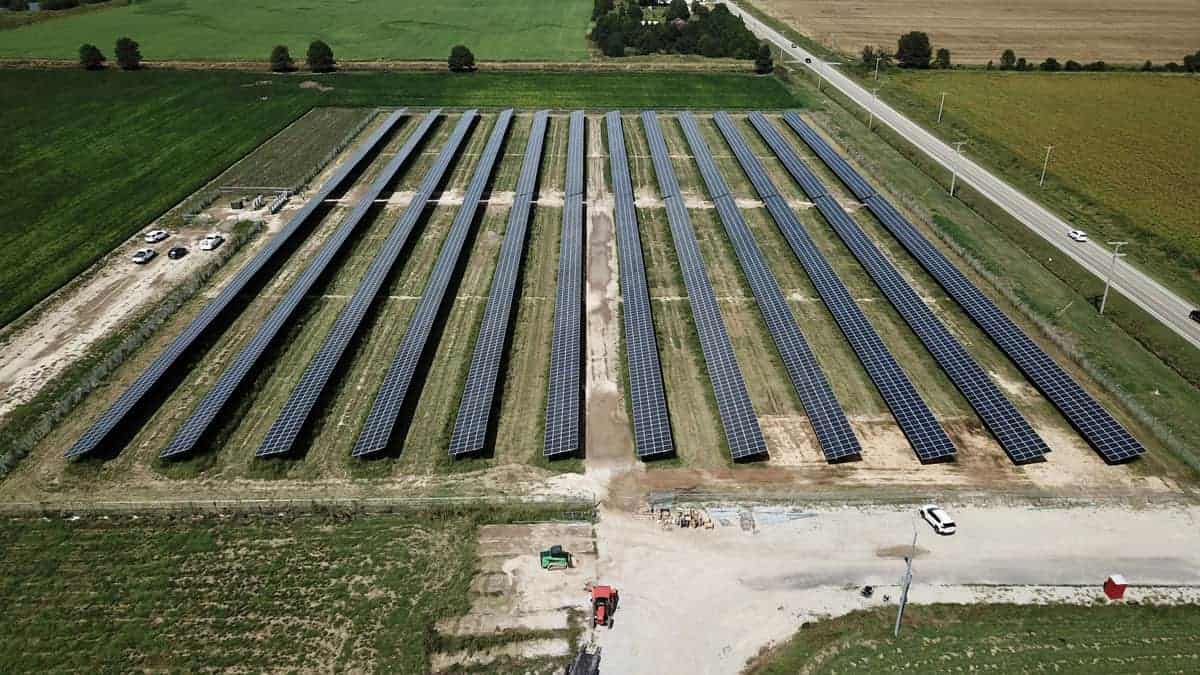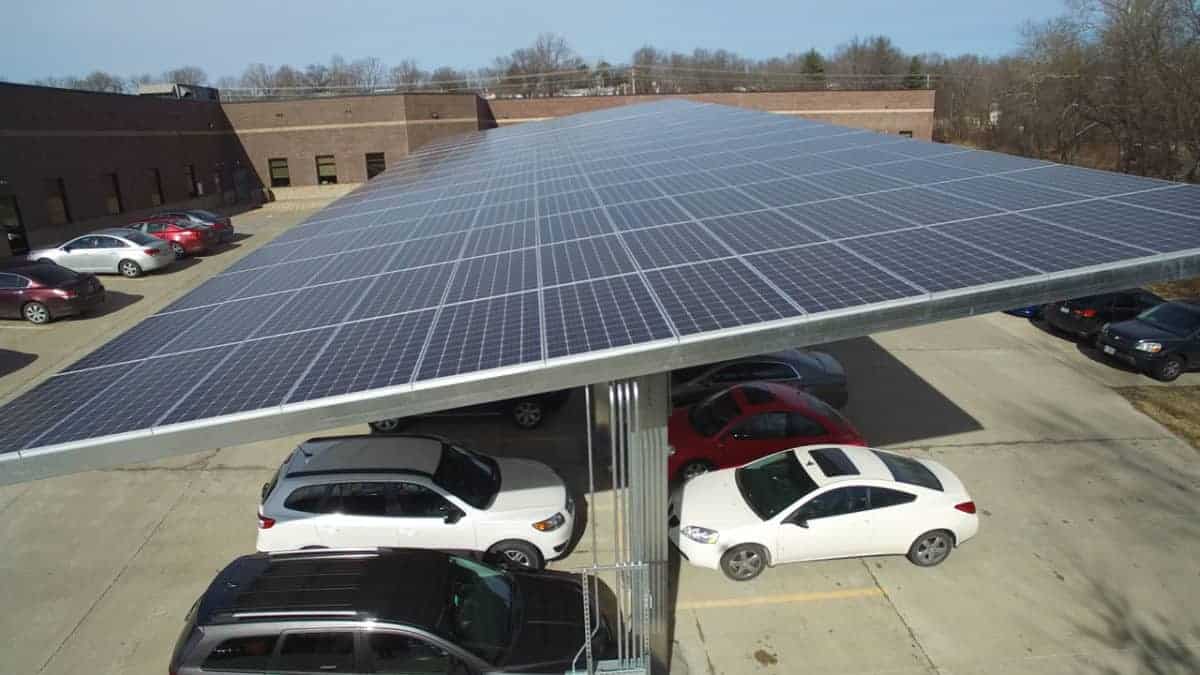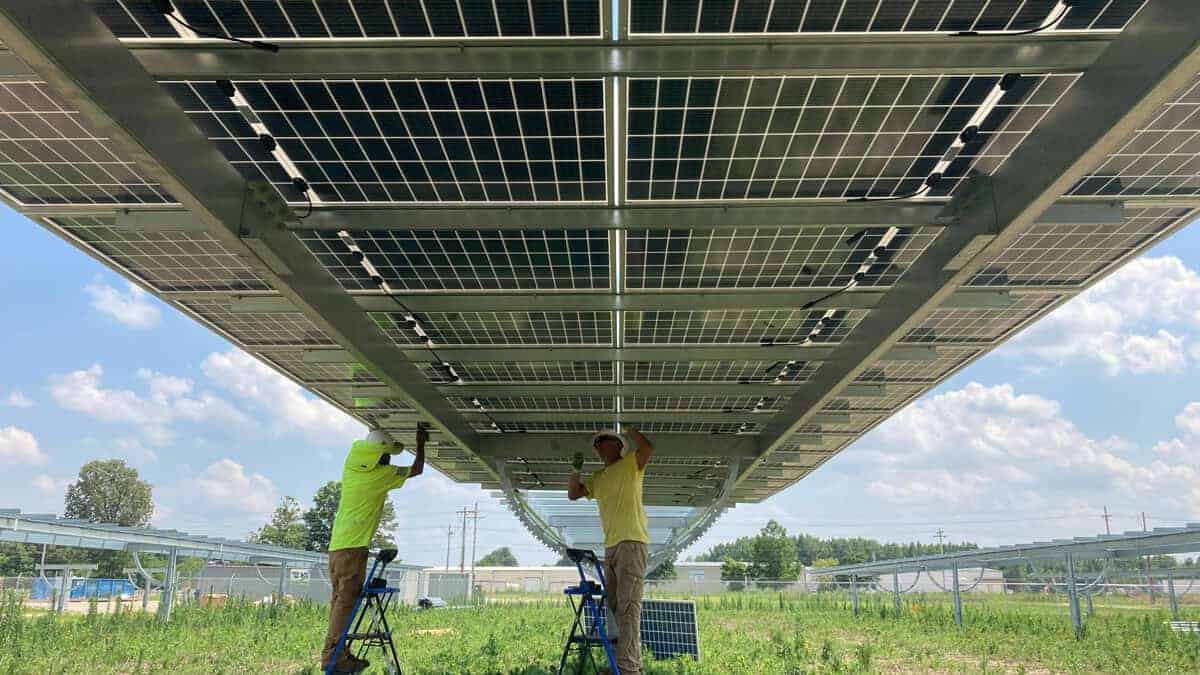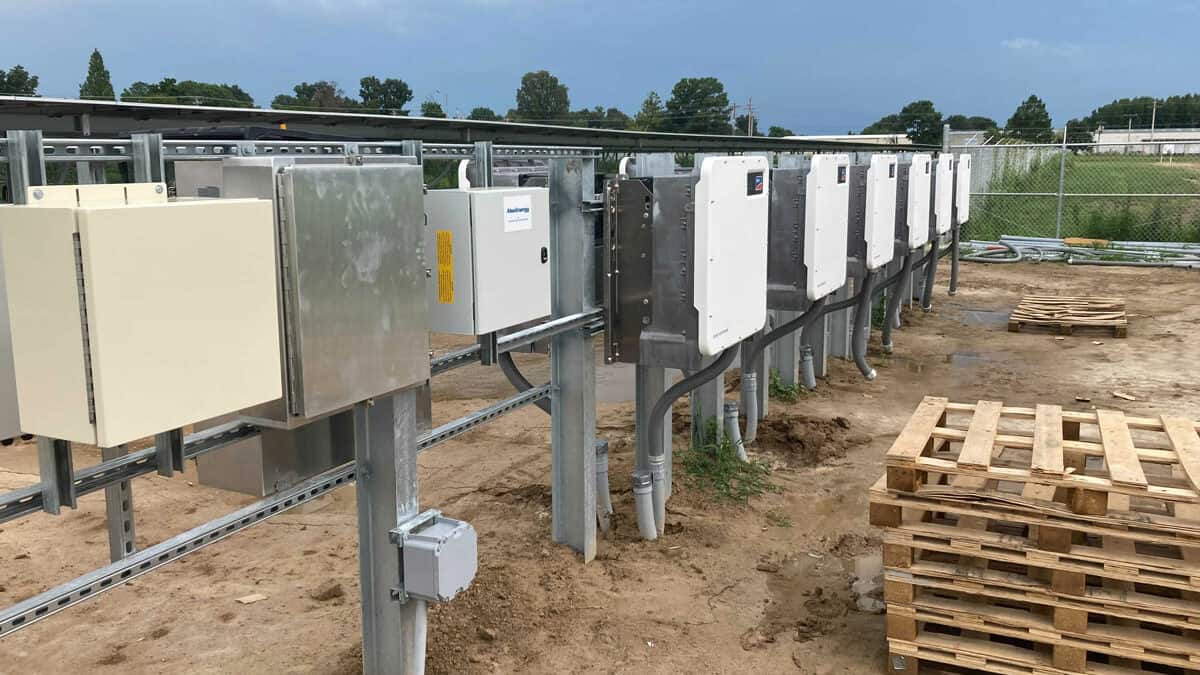 Trusted brands we work with who source products responsibly
Other products that work well together
Is solar right for your organization? Consider these factors
Get solar for your company today
Start generating your own power off the grid, and watch as your energy savings start accruing from day one.