Energy Solutions for Universities
Improve your campus' operations, lower energy costs, and make your campus more sustainable
How universities use energy
The typical 50,000 sq ft university spends on average around $100,000 per year on energy. See the chart below to learn which systems use the most energy in public schools. Understanding this is critical to stabilizing and lowering operating costs.
Best energy solutions for universities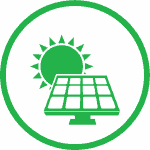 The biggest benefit universities can expect when installing solar pv panels is lower electric demand costs. By generating onsite power from the sun, your university won't have to pull as much power (or any at all if the application makes you net zero) from the local electric grid. They can be implemented in rooftop, ground mount, or carport styles, depending on your school's needs.

Solar pv panels can also come in carport configurations, mounting panels above parking lots. For universities who have large campuses with a wide array of building sizes and shapes, this implementation makes sense because the one constant is parking. Installing solar carports can help you monetize your parking lot while also providing shade for parking. They can also be combined with EV charging stations to provide spaces for students, faculty, and staff with electric vehicles.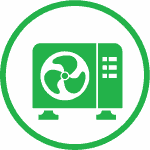 High efficiency HVAC systems
Most universities have outdated HVAC systems with old SEER ratings. With cooling accounting for such a high amount of school operating costs, upgrading to ENERGY STAR certified HVAC systems can reduce the required power to heat and cool on campus buildings throughout the year. As a result, this will lower your electric demand charges.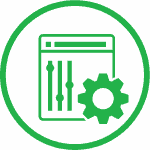 Demand management systems
After installing solar panels and upgrading HVAC units to generate onsite power and use less power to heat and cool your university, the next step is to more intelligently use the solar power generated. Demand management controls use pre-programmed algorithms based on the utility history of each building on campus to distribute solar power when it's needed most and fire on and off HVAC units at the right times (while still maintaining optimal indoor temperatures).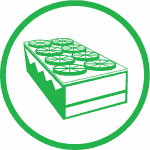 Geothermal heat pump + VRF system
Universities with on campus buildings that have different heating and cooling needs, combining geothermal heat pumps with a Variable Refrigerant Flow (VRF) system can be beneficial. The geothermal heat pumps will lower heating and cooling costs by pulling in natural hot and cool air from the ground in the winter and summer respectively. Then, the VRF system can be used to intelligently distribute that air based on parameters you set.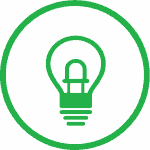 Universities using incandescent or fluorescent light bulbs can instantly reduce their lighting costs by up to 30% by swapping them with LED lights. LED lights draw significantly less power than other types of bulbs and are brighter, which can provide the ancillary benefit of having brighter rooms for students and faculty members. 
How can universities fund renewable energy projects?
Take action to make your university more sustainable
Now is the time to go green, and with the right partner, you can do that while also benefitting your bottom line. EnergyLink can help your university design, build, and fund practical energy systems that make economic sense to install.